2023-07-24T07:24:47
At Arbo Dental Care, it's important to us to provide the highest quality care that is possible and today the technology, research, materials, and knowledge of dental implants have drastically improved. Consider the time it would take for a tooth to be removed, implant placed, and provisional tooth tooth inserted, how long would that be?
What if you could do it all the same day?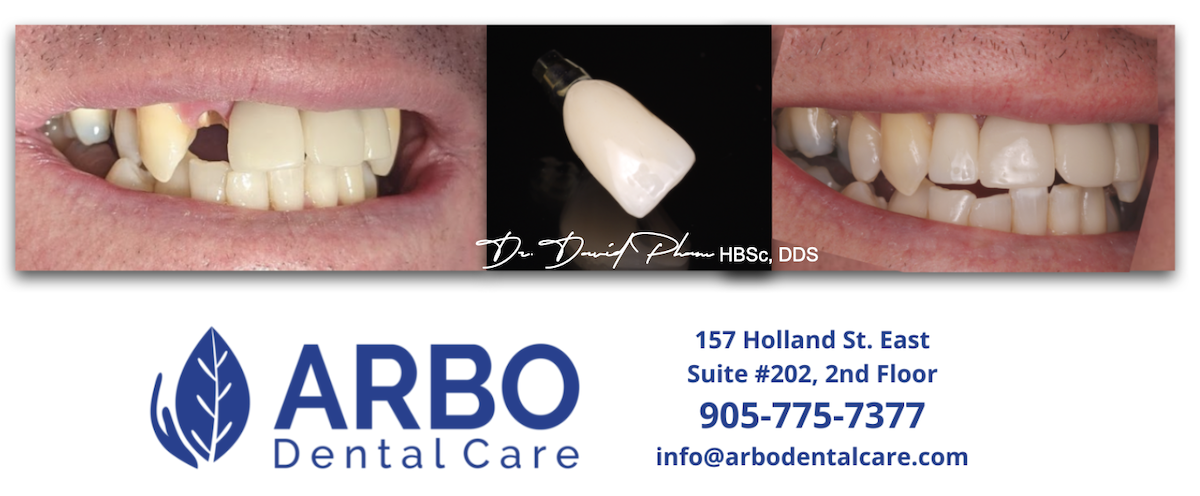 In the past, there would be a waiting period from the tooth removal to the day of implant placement, to allow the area to heal first prior to the second surgery. This normally requires healing time, an additional appointment along with another surgery, and increased costs.
Tooth in a Day is a service we provide for our patients so they get the treatment they need and never be without a tooth. We have seen great benefits for our patients in shortening the time it takes to get a tooth replaced, requiring only one surgery, at reduced costs. In order to provide this service, our team has had continued training and education specifically for this service on top of conventional dental implants.
To learn more, ask us about a consultation! We are currently offering a consultation with a nominal fee, which includes a 1 hour appointment with Dr. Pham and team, consult x-ray, and digital scan of teeth. Consultation fees will be applied towards final treatment.
Thanks
-David Pham, D.D.S.